About us
Ben Boessen
National/International Rider Ben Boessen received his dressage training from Ernest van Loon and Bert Rutten.
On the age of 18 he attended an internship at Daan Nanning and Henk Nooren. After which he obtained his instructor's degree at KNHS headquarters in Ermelo.
After that he was employed at the governments institution DPN where he was appointed to train and compete at shows with the approved breeding stallions, under the supervision of Henk Nooren.
During his education he was trained by well known trainers and riders as Henk Nooren, Rob Ehrens, Albert Voorn, Bert Romp and Daan Nanning.
In the year 1989 he left the DPN and Boessen Horses was founded.
During his career he managed to achieve many victory's. He won multiple regional and Dutch championships and he was active at the highest level of the sport.
The two best known Olympic horses he produced where:
Royal Kaliber (Athene 2004)
en
Royal Power (Beijing 2008, London 2012)
.
Ben is generally in charge of the yard. Every day he is occupied by scouting for talented horses and maintaining relations he built throughout the years. Due to his years of experience, he knows like no other how to bring the right horse together with the right rider. Customer satisfaction is therefore very important to us!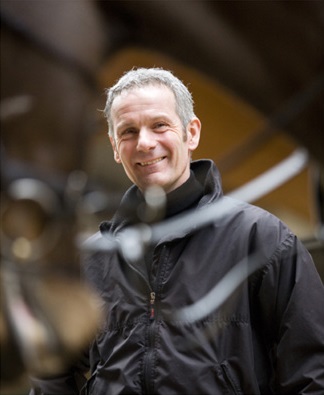 Laurens Boessen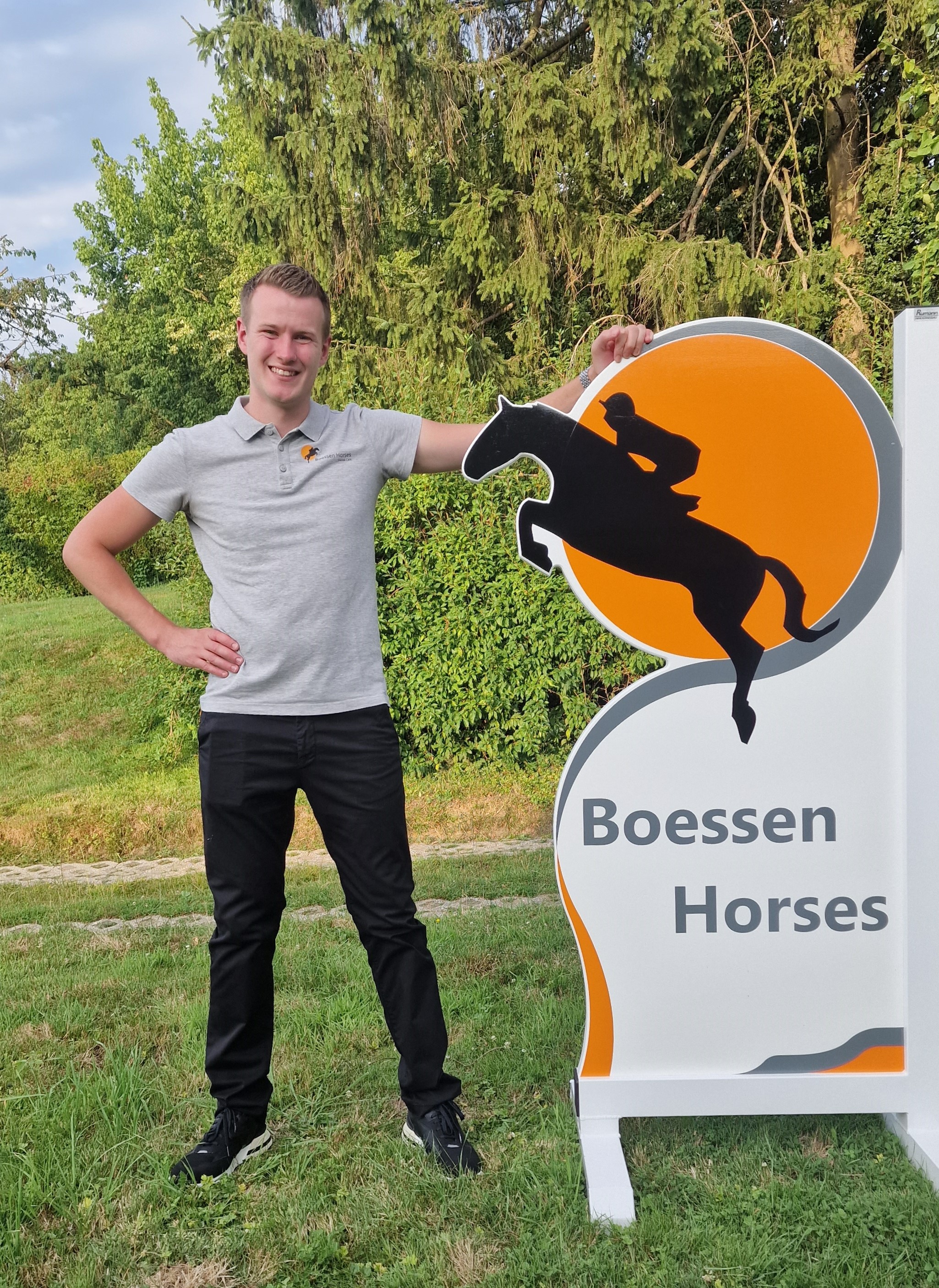 Graduate dentist for horses Laurens Boessen has been educated by Peter Helthuis, Idaho Instructor and Head Instructor of the Academy BESW Germany.
In addition he follows an education to become a vet at the University of Utrecht. He has now obtained his Bachelor's degree in Veterinary Medicine and will proceed his study to become a Master's degree in Veterinary Medicine (specialized in horses).
In the year 2017 Boessen Horses – Dental Care was founded.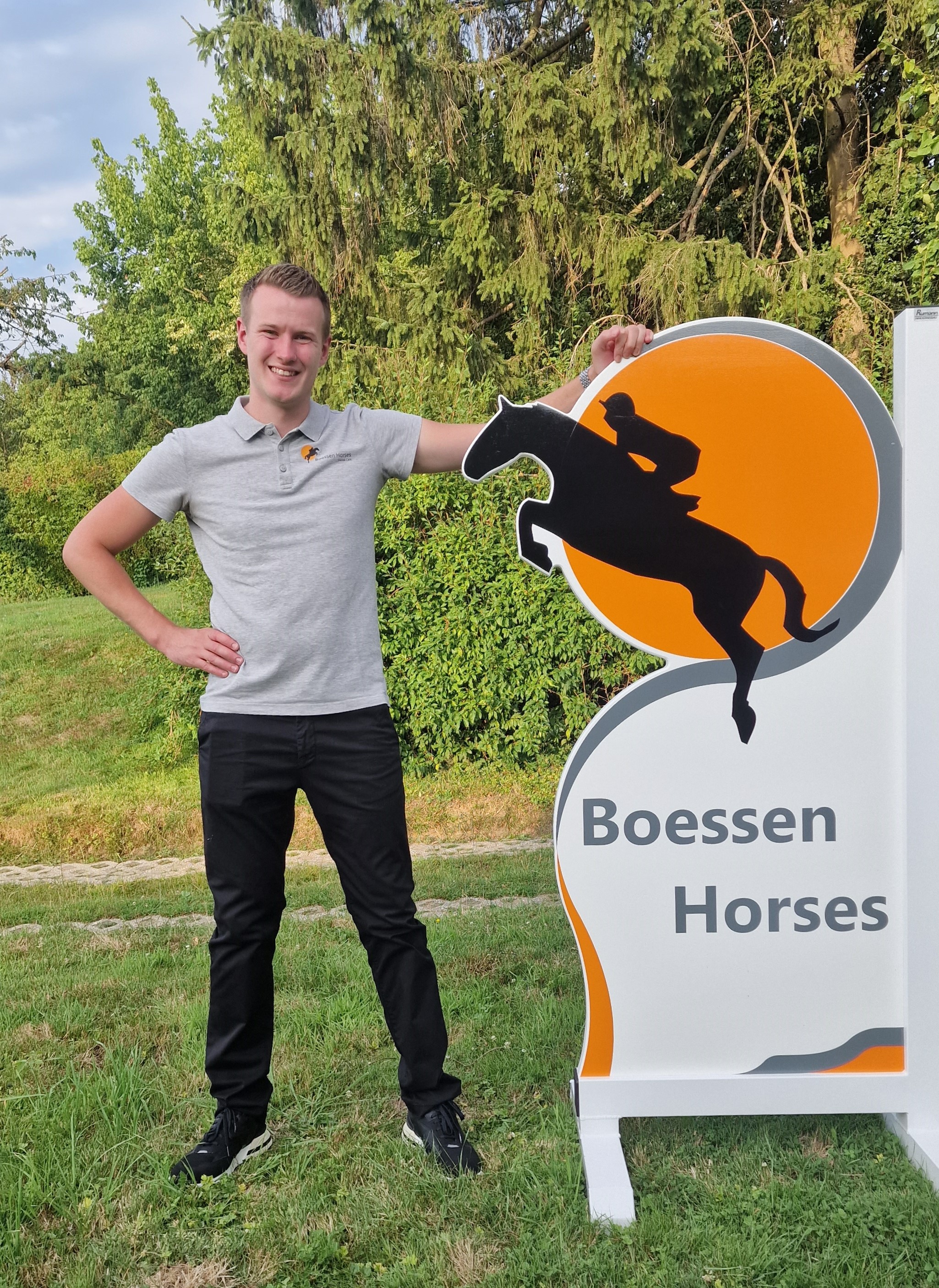 Maykel Boessen
In his young years Maykel Boessen was always in the stables. After a short period with the pony's he changed course and started freestyle snowboarding. Therefore in his teenage years he spend a lot of time in the snow.
At the age of 20 Maykel switched back to horses an ever since he isn't getting out of the saddle. In his first season he won at the Dutch Championships and thereafter he was able to win a lot of shows up to 1m30 classes.
Currently Maykel is in charge of the young horses and presents them at the shows.